Welcome to DrasticDeals.com Advertising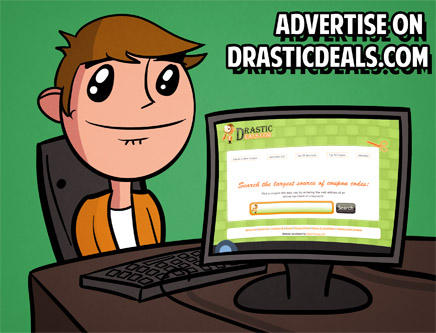 1]

Advertise on DrasticDeals.com at no cost. Right now DrasticDeals.com is offering a no risk 30 day advertising free trial. To get started simply click on the sign up button below.

2]

After you sign up, you can create an ad using the manage advertising tab.The advertisement you create will show up in every DrasticDeals.com search result page.


3]

You will get a 30 day free trial and then just $99/month after. Don't waste your money with PPC, try before you buy with DrasticDeals.com.


4]

You can easily manage your ads and cancel at anytime using the management feature. Just log in to your advertising account and you will have access to all these features.

5]

If you have any issues get in to touch with us 24/7.

advertising@drasticdeals.com